In the modern working world, it's not only possible but indeed commonplace for entire teams to work remotely. Companies large and small are managing teams that have never met, and will likely never share an office. This emerging workplace trend means it's easier than ever to attract and retain the very best freelancers, gigsters and salaried employees to work on your projects, from anywhere in the world.

However, if your company works in this way, robust remote team management strategies are essential. And none more so than ensuring your entire team works as efficiently and productively as possible. Here are some of the best productivity tools to help your business succeed in a remote team environment:
1. Project Management: Trello
As one of the most flexible and fun project management tools on the internet, Trello should be in the toolbox of every remote team manager. Trello helps you and your team stay organised and up to date with every single project.

Track content production all the way from concept to publishing; sales pipelines from a lead to a closed deal; daily tasks as well as long-term goal reporting. With Trello you can add members of your team to different boards depending on project needs and each team member can update you with their progress along the way.
2. Team Communication: Slack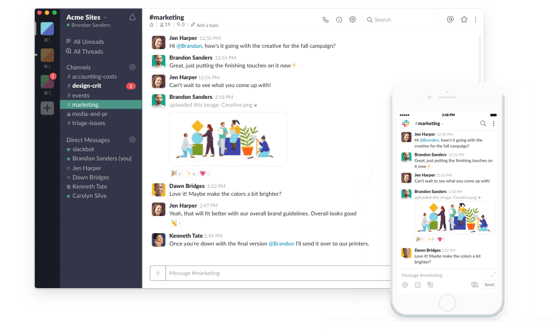 When running a remote team, communication is key, so your team will need a robust all-in-one messaging system and communication tool that's accessible from anywhere. Slack offers the ability to set up a channel (chat room) for any part of your business and conduct chats privately or with the whole team. File sharing is built in, as is the ability to connect with other leading apps such as Trello, Salesforce and Google Drive to help you and your remote team to stay connected and productive.
3. File Sharing & Collaboration: Google Drive
Google Drive removes productivity bottlenecks by allowing users to download the app directly to their desktop (or via a mobile app) providing instant access to private or shared files. Syncing between devices is automatic, and users can share files and work on projects together from wherever they are in the world. If you produce content, spreadsheets, or share calendars, then Google Drive is a 'must-have' for remote teams.
4. Video Conferencing: Zoom

Many teams, even remote ones, rely on meetings to consolidate ideas, inspire action and set agendas for the work ahead. With advancements in video conferencing technology, meetings between geographically dispersed teams are no longer the headache that they used to be. Zoom is an easy to use, feature-rich platform that brings teams together, allows them to host and attend video meetings, share screens simultaneously, and record meetings to the cloud for future access.
5. Access & Password Management: 1Password

It's easy to pass over data security as someone else's problem, especially when it comes to managing multiple remote staff or freelancers. One of the biggest remote team management headaches and productivity drains you can face is your team not being able to access files, data or software when they need it most. Losing precious time resetting passwords for someone else is something we could all do without.
6. Product Design, Collaboration & Feedback: InVision
For creative and technical teams who collaborate on design and product prototyping projects, InVision is worth exploring. InVision connects your entire product design workflow into one powerful screen design tool that then allows the entire team to chip in.
7. Freelancer Management System: TalentDesk.io
It would be remiss not to include TalentDesk.io into a list of some of the best productivity tools for remote team management. TalentDesk.io is a comprehensive, cloud-based Freelancer Management System that brings both full time and freelance staff into projects where they can cooperate.

TalentDesk.io facilitates the management of multiple freelancers from anywhere in the world, from just a handful of experts for a one-off project to thousands of remote workers working across many complex projects.

Amongst its features, TalentDesk.io offers custom on-boarding and project management capabilities, automated payments and invoice processing. It is also well worth noting that it provides access to a freelancer marketplace of more than 1.5 million talented freelancers via UK's leading freelance marketplace, PeoplePerHour.
Want to learn more about how TalentDesk.io could help your business? Book a Demo.